How about we promote your business for free?
You're already paying one marketing team. What if you get a second team for free?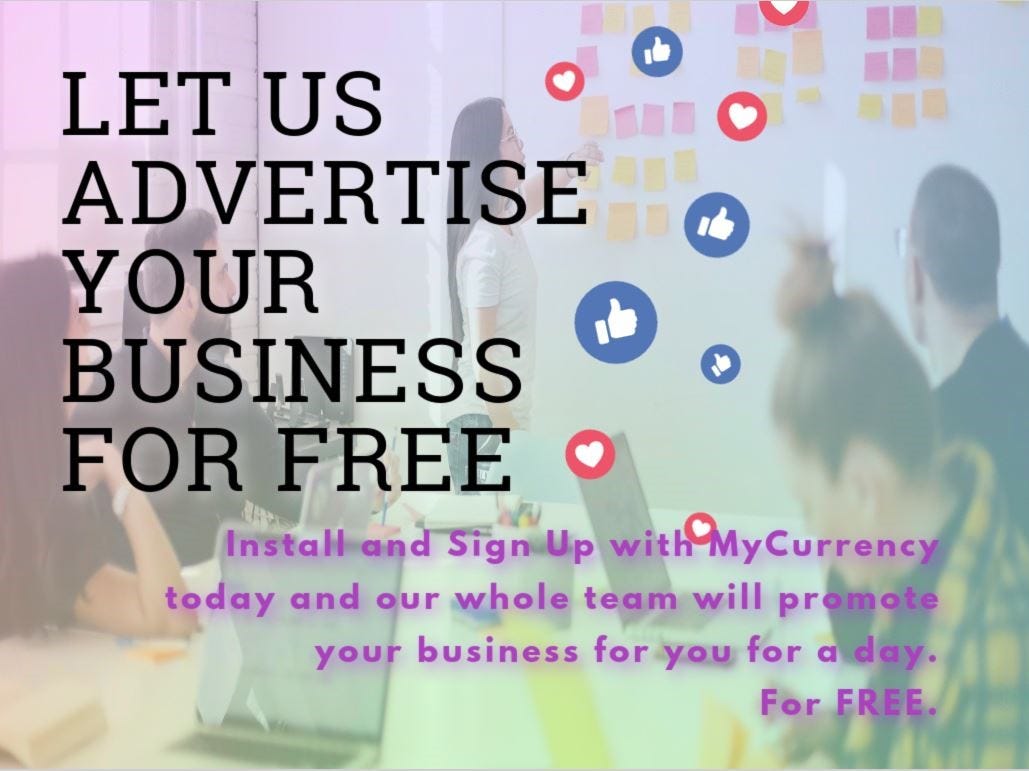 Ever heard of the old saying: "Two heads are better than one"?
Just imagine two teams marketing your business. The vastness of the audience that two hard working teams can reach. Here's the best part: You're already paying for one team, and yet you will have one more team working with you for absolutely no cost at all.

This is what MyCurrency can offer you for a day. In exchange, you can install and sign up with MyCurrency. The MyCurrency app lets any individual create their own business currency.
A business currency has many potential uses. For example, it can be used by your firm to swap services with other firms, allowing you to profit by putting idle workers to work in exchange for valuable goods/services provided by other firms. You can also use this as loyalty points for your customers.
Creating a business currency is 100% FREE, and takes only a minute with MyCurrency. MyCurrency took years to develop, to make sure that the entire process would be super easy for any company.

Once you've signed up and have created your first currency, please message us on our FB page, together with your MyCurrency username, and we'd be more than happy to promote your business to all 7,000+ of our social media followers.