MyCurrency can make your Spa or Salon BUSY during your OFF-PEAK hours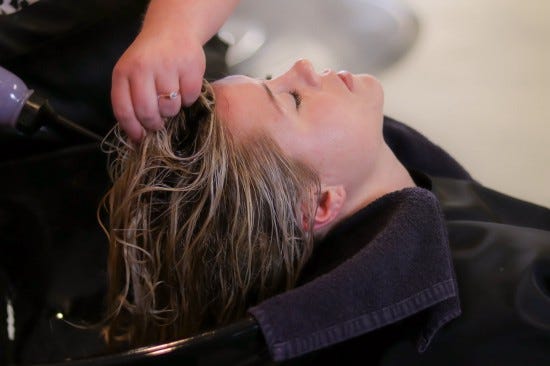 A Salon could see more business by accepting MyCurrency power loyalty points (SocialButterflyMMG)
As a Spa/Salon Owner, don't you just hate the off peak hours? The couple of hours in the morning when there are no local customers that want to purchase your services. Which means you are not earning during those hours, but are still paying your staff for doing nothing?
MyCurrency could help with this. It can let you accept services paid through loyalty points during your slow hours. Choose to accept only the loyalty points that you actually need, and charge more loyalty points than the retail price of the service. So if you regularly charge $50 for a manicure, you can charge $75 if a customer is paying with an approved loyalty point.
This way, your salon gains currencies/loyalty points from shops that provide goods/services you actually need. So you can trade them for supplies you need for your salon. You can even pay your staff with these currencies/loyalty points! Give them the option to choose the loyalty points they need and you might not even have to dip in to your bank account to pay them for those hours.
MyCurrency can be useful in the same way to any other type of business with off-peak hours. Download the app today to try it out! It's 100% free!
Play Store / Android download:https://play.google.com/store/apps/details?id=com.mycurrency
App Store / iPhone download: https://apps.apple.com/app/mycurrency/id1473777410?ign-mpt=uo%3D4