The Advantage of MyCurrency for Small Businesses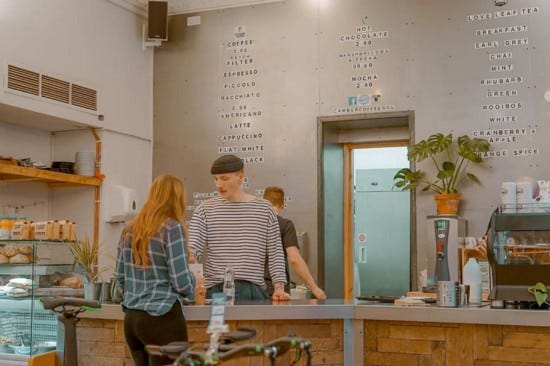 Small businesses can now have the ability to launch their own digital loyalty points programs with the use of the MyCurreny app.
Small businesses like coffee shops, cafes and tea bars often can't afford to launch comprehensive loyalty points programs. The digital loyalty point programs available on the market are usually packaged in a Point of Sale software system and cost a monthly subscription. These points programs have very limited functionality, and don't provide enough value to the small business to justify their cost.
Then there are other companies which have their own digital loyalty points program software, but as it costs anywhere from hundreds of thousands to even over a million dollars to develop such a system, these companies are exclusively large retailers with dozens or hundreds of branches.
So most small businesses who want to provide their customers with a loyalty points program end up using old-school technologies like stamp cards, where they will stamp the card once every time a customer makes a purchase, and then award their customer with a free product/service once the stamp card has all of its 'slots' stamped.
Now with MyCurrency, there is a better option for small businesses: a mobile app that lets any small business immediately launch their own loyalty points program for free!
The loyalty points programs that can be created on the MyCurrency platform are in many ways far more sophisticated than the big retailers' points programs, and they don't require the store owner to spend any money at all to launch.
Plus, it saves these businesses the cost of printing cards and buying the stamps. Their customers also don't need to worry about losing their cards or forgetting them at home. As long as they have their smartphone with them with MyCurrency installed, their loyalty points are with them as well.
The only fee the store owner pays is in their own points, equal to 5% of the number of points they issue their own customers. This means that shops end up paying MyCurrency a small amount of store credit, and only if the loyalty program is being utilized to issue credit to customers.
MyCurrency then takes those points and offers them up on the market for other potential customers to buy, which could spur new walk-in customers who want to take advantage of the points they acquired — probably at a discount on the face value — and who may end up becoming repeat customers. So the fee of 5%, in loyalty points, that the shops pay to use MyCurrency, might even help with their marketing!
We believe this represents a major leap in the marketing tools available to small business, and are very excited to show it to the whole world.
Another great feature that both customers and shop owners can utilize is the trading of loyalty points. Just with this revolutionary feature alone, there is so much potential that MyCurrency-based loyalty points hold for both consumers and business owners. It has never been done before but is now possible because of the MyCurrency app.