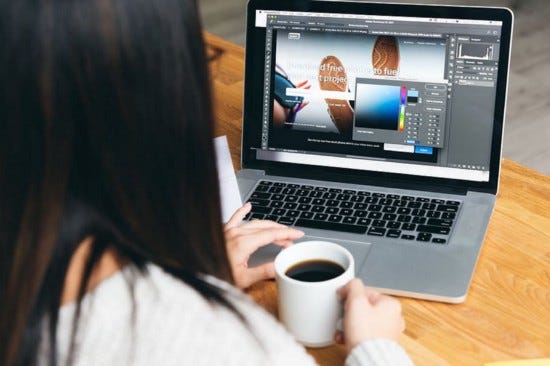 MyCurrency reduces the cost for online shops to launch their own digital loyalty points program
If there's an industry that could benefit a ton from the MyCurrency app, it's the Online Shop community. Most small online shop business owners give their customers free items or discounts to get their customers to buy from their shop consistently, building loyal followers of their products. They also invest in giveaways and promotions to get more following and be able to sell their products as quickly as they can.
With the help of the MyCurrency app, online shops can now provide a loyalty point program for their customers instead of needing to give away products or shelling out huge amounts of cash for promotions.
One of the first shops who used the app left a review (in the image below) and shared their experience with MyCurrency. The owner downloaded the app and created the store's first loyalty point program so that it can immediately give loyalty points to their customers when they purchase items from the shop. Once the customers earn enough points, they are able to purchase discount vouchers from the app and use them to get discounts on the shop's items.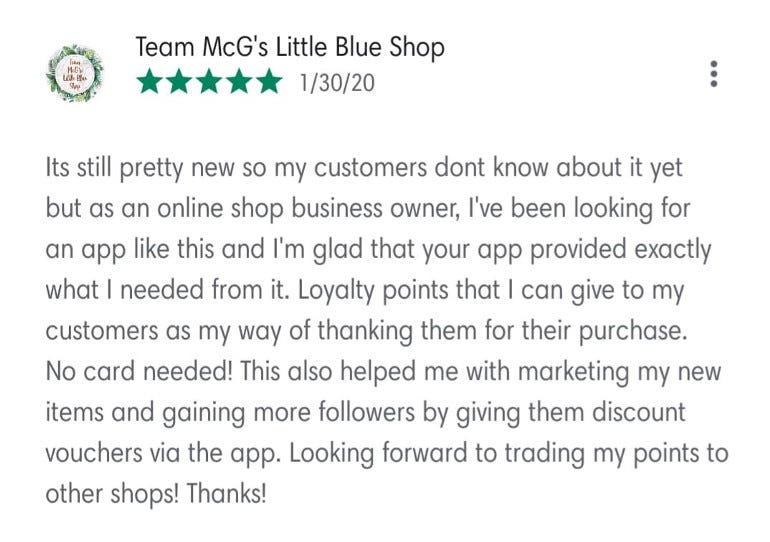 Any online shop can also add their own items to sell in the app, for a reasonably higher price if they prefer since it is bought with loyalty points. They can choose to sell items that have been dormant for a while, or clearance items so that they would still earn from it instead of it just expiring or sitting unbought in storage. They can always trade the points they issue with other online shops that are registered with MyCurrency too. No losses, all profit!